Employer services
Providing a dedicated support network that you can always rely on.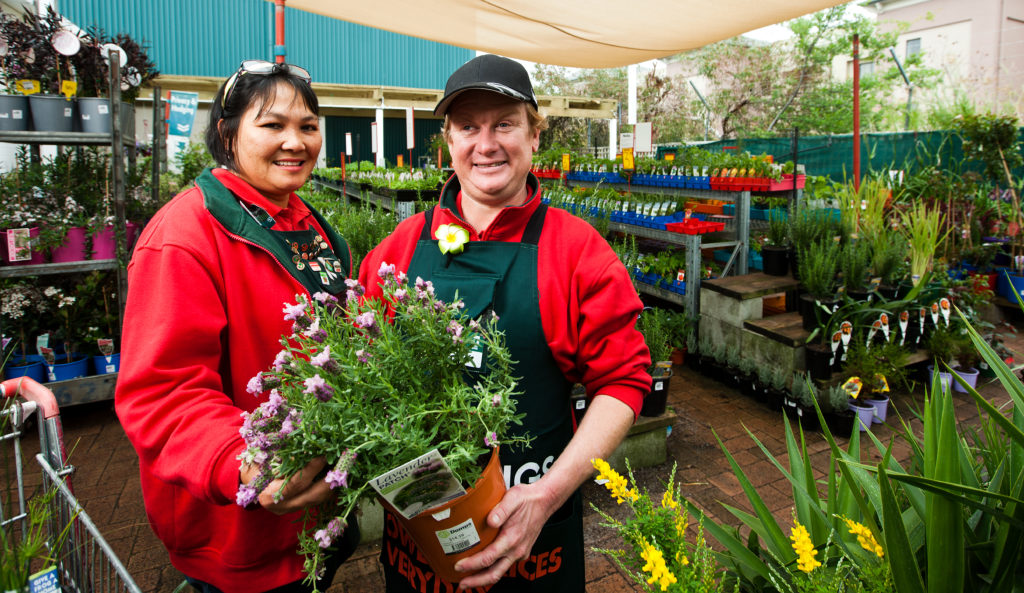 Services for...
From our earliest days, Edge has always been proud to offer support services that go above and beyond. We help employers of all sizes across Perth to provide employment for people with disability, with services designed to allow everyone to reach their potential.
Recruitment
Our core service is to assist suitable job seekers to fill available full-time, part-time or casual roles (from eight or more hours a week). We offer comprehensive post placement and ongoing support for as long as it's needed. Our service includes advertising, interviewing and applicable training at no cost to you. Our placements have an average tenure of 42 months.
Job support
To help employees thrive in your workplace, we offer personalised and ongoing on-the-job training to both them and you as their employer. Our team is well-equipped with tools and strategies to help you overcome any challenges that may arise.
If you have an existing employee who is facing difficulties at work due to a disability or medical condition, we can help. Our Work Assist program offers ongoing training and support systems to both you and your employee, at no cost to you.
School leaver apprenticeships and traineeships
Our team works closely with local schools to provide School Based Apprenticeships for students in Year 11 and 12. We also identify suitable candidates for other future opportunities, allowing students to successfully transition from school to work while building a skilled and dedicated workforce.
For more information, please see the Department of Training and Workplace Development.
Work experience
Our short-term work experience placements give job seekers the chance to learn new skills in a structured workplace setting, while giving you the opportunity to determine whether they are suitable for a particular role. We will facilitate the whole process, and can cover workplace insurance, so the risk to you is minimal.
Workplace and job role audits
We can provide audits of the roles within your organisation to identify those that may be particularly suitable for our job seekers. We can also conduct an accessibility audit to determine what (if any) workplace modifications may be needed should you wish to employ a particular Edge job seeker. Both audits are free of charge.
Workplace modifications
Should workplace modifications be needed to support your new employee to work to the best of their ability, we can assist you in accessing the funding to implement these modifications.
Training for employers
Our training solutions are tailored to your specific needs. We start with a conversation around your objectives and what you are looking to achieve in the future. From here, we can provide training that helps you build a safe, accepting, inclusive and more productive workplace culture that promotes long-term loyalty.
Training for employees
We can provide and facilitate onsite and offsite training and mentoring for employees when required, as part of our holistic employment approach.
Financial support for employers
Our team can assist you in accessing government funding and wage subsidies available when you provide opportunities for people with disability, injury, illness, or mental health conditions.
For detailed information on our services, download our latest employer brochure.
If you are ready to take the next step, or would like to speak to our team for more information, Contact us